Version 0.335.5 with RTP 627 Mb 
https://www.patreon.com/posts/warlock-and-v0-5-38116023
The save files from version 0.335.2 should work.
Big thanks to those people who helped with this update:
@futaonmale - russian text fixes.
Harlekin – scene with Jaina, scene with two goblins
Bearyama – scene with Lizzy
Oolay Tiger - voiceover for characters (Fina, Sister Elizabeth), SFX;
SilkyMilk - voiceover for characters (Juliette, Astra);
DornVA - voiceover for characters (Alice);
What s new:
Girls' voices: Several lines and a bunch of sound reactions for Alice, Astra, Juliette, Fina and Sister Elizabth. Oolay-Tiger was directing this small project. I also added the option to disable the voices in the settings menu.
Video demo:
Lust for Jaina and Rose: The lust mechanic now works for Jaina and Rose too. They can be target of lust attacks from monstergirl, they can drink lust potion and become aroused. 
When their lust reach 300 they will submit in battle. When Jaina's lust is higher then 200 she stops obeying your orders in battle.  
Both girl have sex menu during the hunt and will also ask for sex when their lust is too high.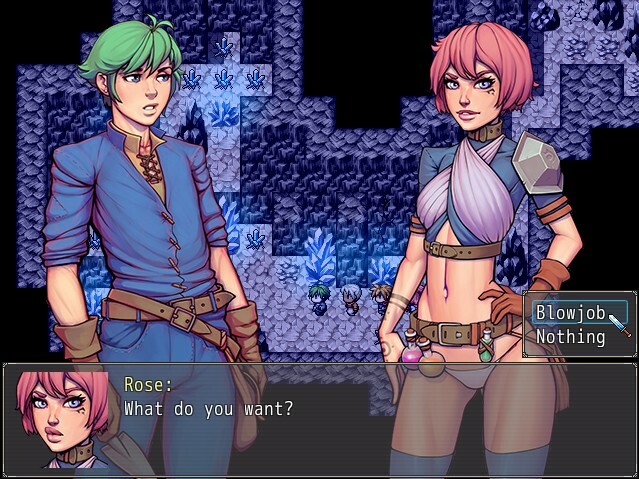 Goblin village now has 4 accessible houses.
New scenes:
pixel scene with Derek and Taisha (Tuesday or Friday night)
pixel scene with Jason and Agneshka (Saturday night)
pixel scene with Wine Merchan and Elf (Tuesday or Thursday night)
pixel scene with two goblins by Harlekin (Wednesday or Sunday night)
scene with Jaina during the hunt by Harlekin (illustrations from the spa scene)
rimjob scene with Lizzy by Bearyama (no illustrations). Has a 20% chance to be triggered when Krowly is playing with himself at night. (SFX by Oolay Tiger)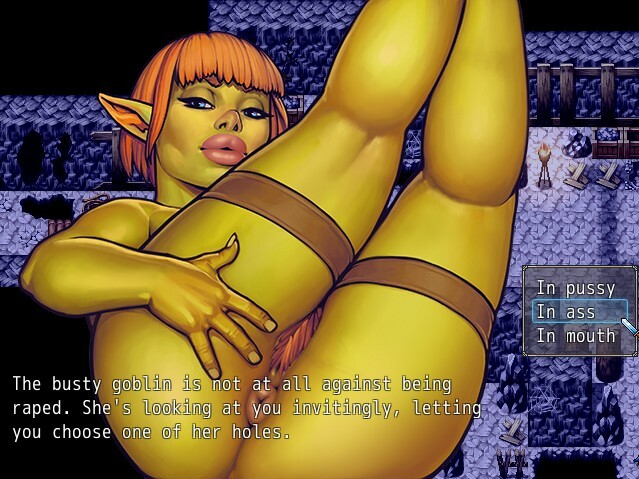 Updated scenes:
Buttfuck with Juliette. Now you can choose to finish inside her or to pull out and finish all over her
 New pictures:
Scene with Fina under waterfall. Butt or pussy (8 variants)
Variants for the buttfuck scene with Juliette (3 variants)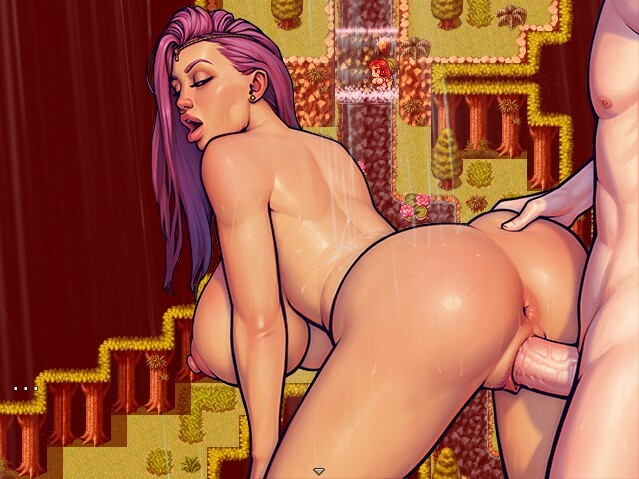 Updated pictures:
Updated illustrations for scene with a goblin girl (5 variants)
Conlan's face update
Alice's morning scene. Small fixes
Dereks illustration. Small update
Small things:
If busty Krowly is lactating the milk will be shown when he is playing with himself at night.
A small scene with Diana and Wine Merchant (Monday morning)
A couple new lines for party dialogues by Harlekin
Jason talking about Taisha in the tavern. Idea by Harlekin
Jenna's reaction on Krowly's session with Jaina in the spa
Jenna has an illustration in the spa now
Wine Merchant visiting the spa
Fixes: 
Krowly's mentioning green pussy for Derek to help players with the quest.
Krowly's mentioning the window in the spa to help players with the quest.
If Krowly has boobs when he first time lose to the bandit trying to save Juliette it now shows busty illustrations.
The rain is now working right.
The old time bug with mouse when you was able to run over the even after triggering it now is fixed (like with the monster trap)
Some bugs when Krowly is meditating in wrong places now are fixed.