Version 0.338.1 with RTP 669Mb
https://www.patreon.com/posts/warlock-and-v0-1-47443046
The save files from version 0.338 should work. If you're using old save your Juliette will become naked. To fix it talk to her copy in the cheat room (right down corner of Krowly's basement)
Big thanks to those people who helped with this update:
futaonmale - russian text fixes 
Anonymous – english text fixes
What s new:
Juliette's outfit system. Now you can change Juliette's outfit when she's is following you. As Rose or Eric, she can be wearing her normal clothes, nothing, or black lingerie. The game will automatically change her sprite, illustration, and portraits in all the dialogues. Also the game will be showing matching illustrations in her titfuck scene. 
NOTE: If you're using old save your Juliette will become naked. To fix it talk to her copy in the cheat room (right down corner of Krowly's basement)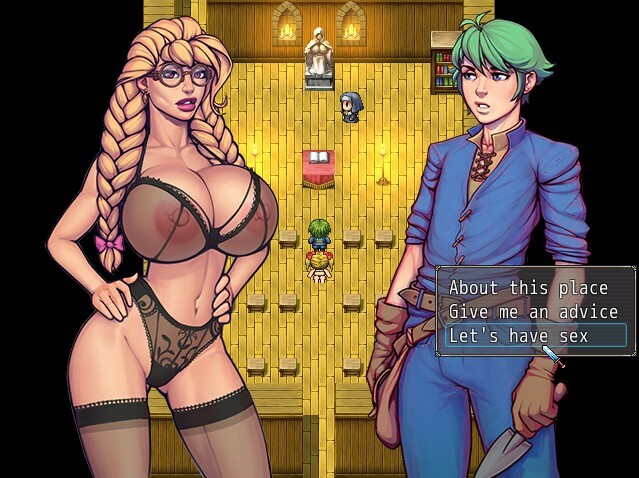 New randomized dungeon. New dungeon is possible to visit during the hunt if you already completed the first randomized dungeon (the one with Priestess in the last room).
It has new type of puzzles (inspired by the game Immortals Fenyx Rising). 
The layout of the dungeon stays the same, but the enemies, loot spawn, exit location and the location of the lever to open the exit are randomized.
It means that you can be unlucky and meet a horde of enemies but no loot xD. Or vice versa.
It also has hidden reference that I found funny. Let me know if you will find it.
This dungeon is the part of Eric's part of the story.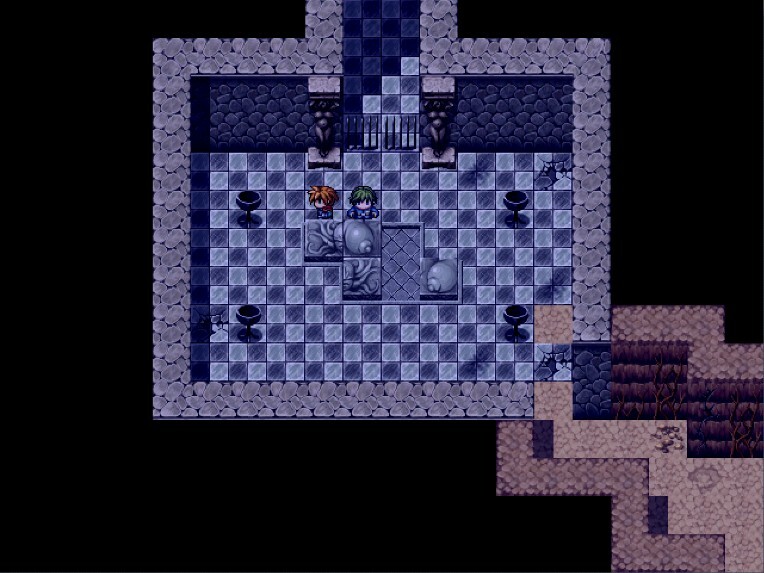 New scenes:
Carla's nipplefuck scene. Can be triggered for the first time via her chat menu if the relationship with her is higher then 25. After that it becomes accessible via flirt menu. Starts the quests that will be added in the future. Doesn't trigger during the topless friday. Jill should be in town.
Eric fucks Jenna in the butt. The variant of Jenna's full nelson scene with Eric. Uses same illustrations. Sunday's morning in Jenna's barn, before the Sunday sermon ;)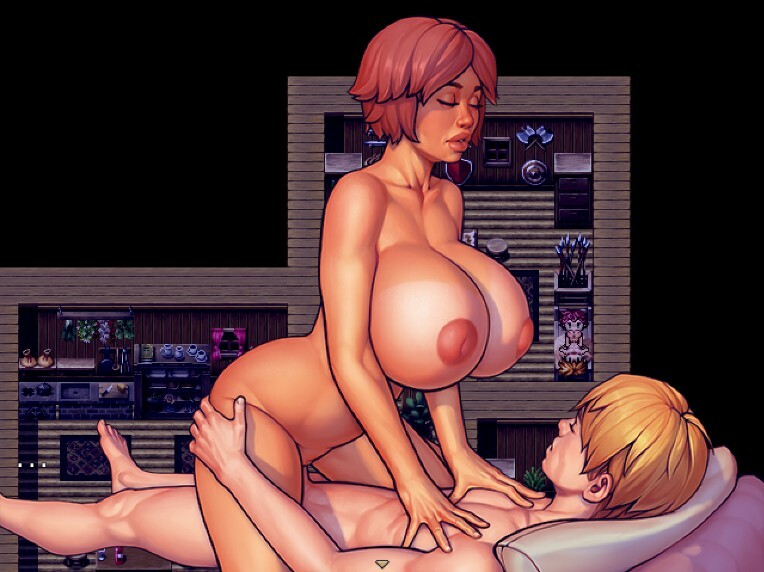 New pictures:
Carla's nipplefuck scene +3 variants
Eric fucks Jenna in the butt + 3 variants
Juliette naked +variant
Juliette in a black lingeie +variant
Juliette titfuck naked +2 variants
Juliette titfuck lingerie +2 variants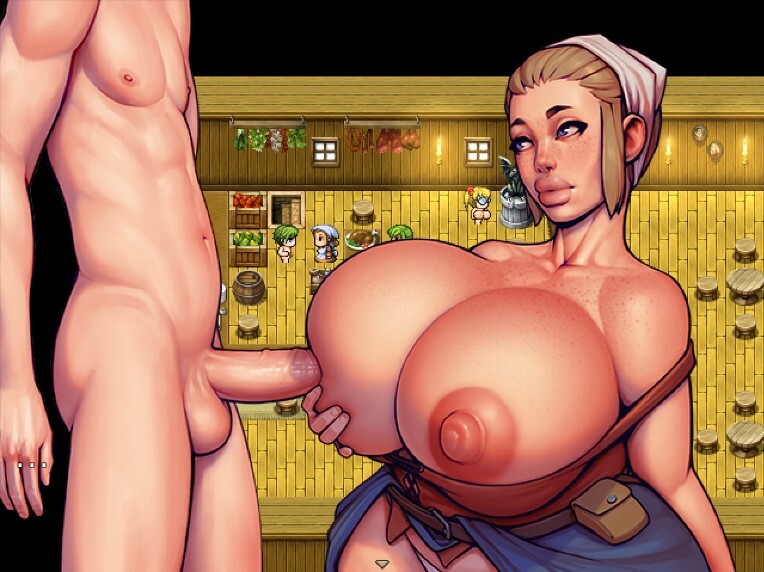 Updated scenes:
Jenna and Eric at night. Added illustrations and sound effects.
Fixes:
«Defeat» status now will be auto removed after battle. There was a issue where it wasn't possible to heal defeated party member even if you have potions. Now should work.
Mushroom respawn is fixed. Again.
In the event with the abandoned church and battle nuns the entrance to the church is now hidden.
Small things:
Krowly's house got a new look. I'm working on adding second floor to it, but for now only the outside part is ready. For now it's not matching the inside look (it's surprisingly hard to draw good looking tiles). In the future we will get a quest to restore the second floor.